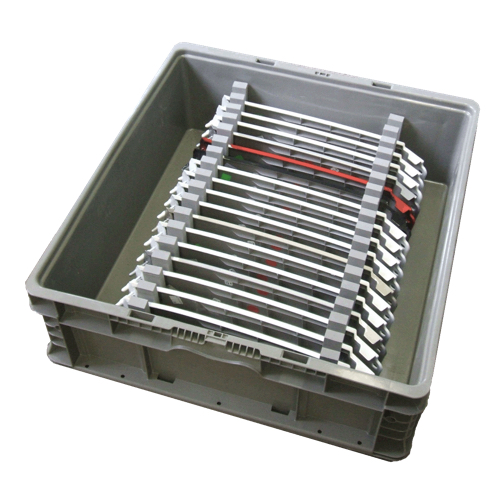 Automotive Project
PTP is proud to partner with automotive industries in North America and abroad as we supply the best packaging solutions for both delicate and heavy-duty materials.
One of our automotive customers required a solution to package delicate automotive parts that allowed them to be stacked together while preventing any damage during transit.
PTP created the perfect solution using returnable plastic totes and foam dunnage which allowed for our customers products to be safe, secured and stacked during transit or storage. Loading and unloading directions were also incorporated into the overall design which allowed for production workers to easily identify the correct way to handle delicate materials.
Whether our customers require bulk packaging for larger, heavy-duty automotive parts, or innovative ways to ship around smaller delicate pieces, our product development and production teams know how to deliver. Reach out to PTP today and find out why we are the growing choice for professional packaging amongst the automotive industry!